WowReader
Reading from your screen has become much easier and more enjoyable.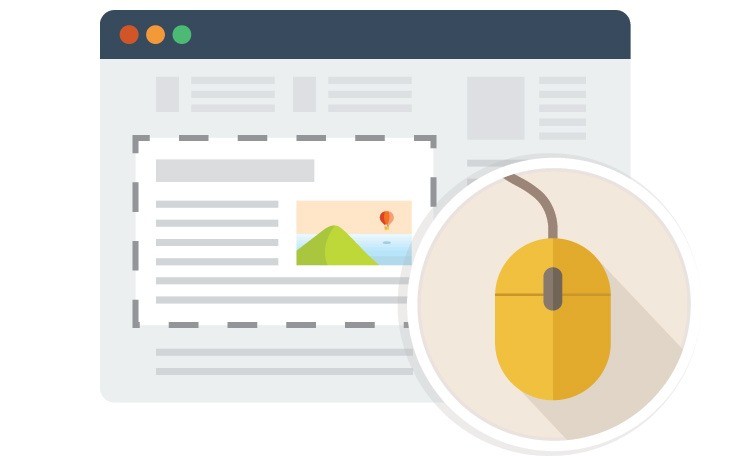 Better reading
Enjoy reading more with your computer
As WowReader reads to you, you don't have to strain your eyes or concentrate quite as much to follow along, understand and learn. This makes learning on your computer more enjoyable because it takes less effort.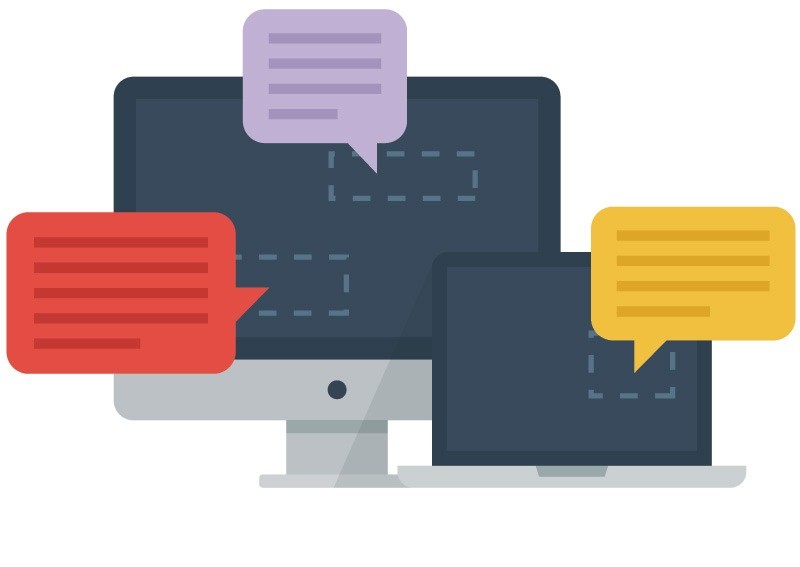 Active learning
WowReader is your perfect reading assistant
With just a couple of clicks, your computer can read for you. You can just sit and listen or follow WowReader's voice as every word read out is also highlighted at the same time. You can tell WowReader to read what you want and at your pace like it is your virtual reading assistant.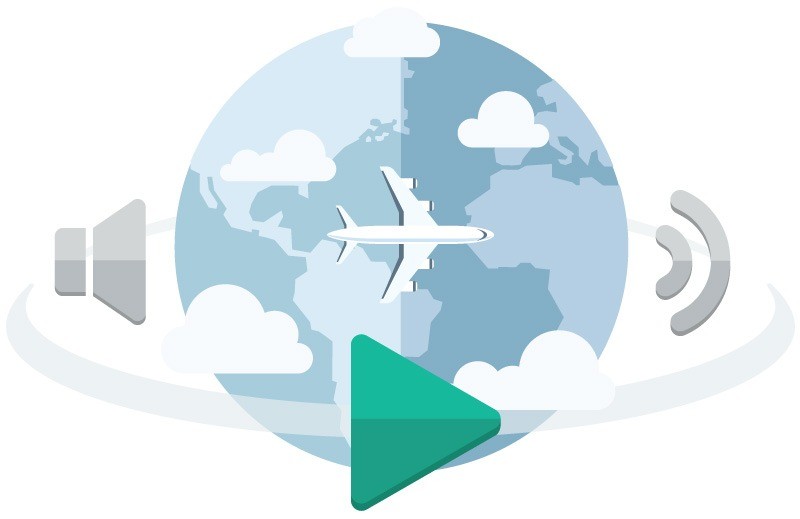 Friendly user interface
Simple, clean, elegant design
Simplicity and ease of use is at the very heart of its design and underneath its hood, it has a very intelligent image-to-speech system. It takes advantage of neural networks and other advanced algorithms to make WowReader also very powerful to use.
2 step process
Take screenshot then watch & listen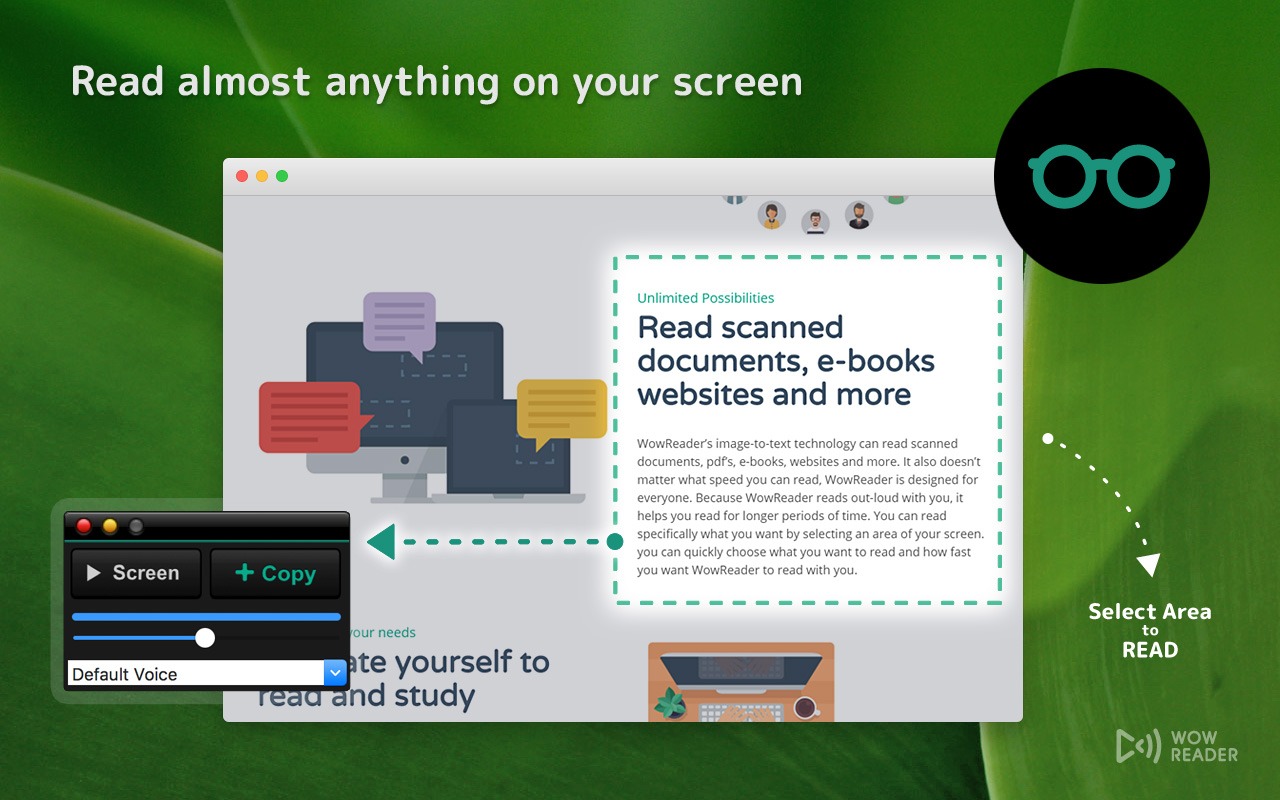 Works by intelligently translating images to text
As well as websites and e-books, WowReader works by converting screenshots into text and then it reads that text to you. This sophisticated design means WowReader is not limited by what you can select on your computer. It can also read most things you can see on your screen. As long as the text has a clean font and a simple background then WowReader is most likely capable of reading what you see on your screen.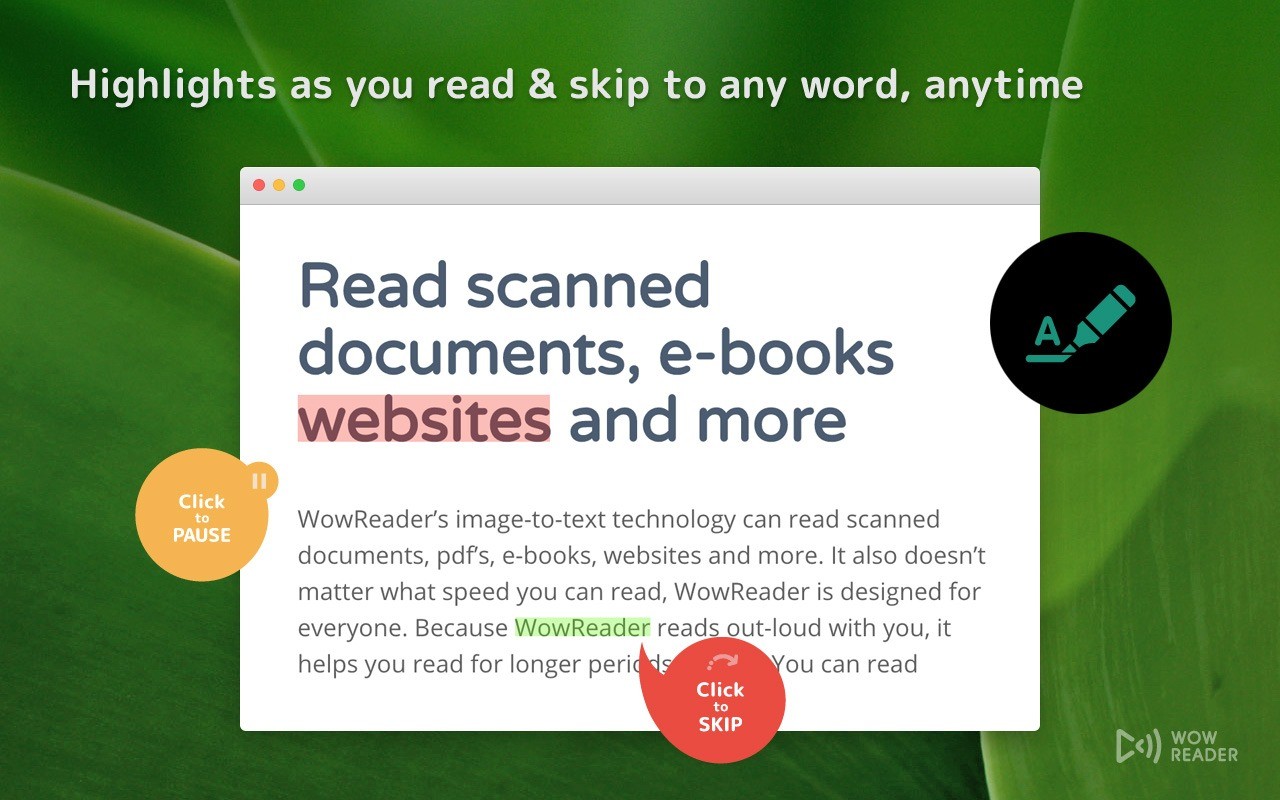 You're in control with what is read to you
Simplicity is beauty, there is virtually no learning curve with this program. You can pause, skip, slowdown or repeat what is read to you with just a couple of clicks. Read and learn at your pace, your way.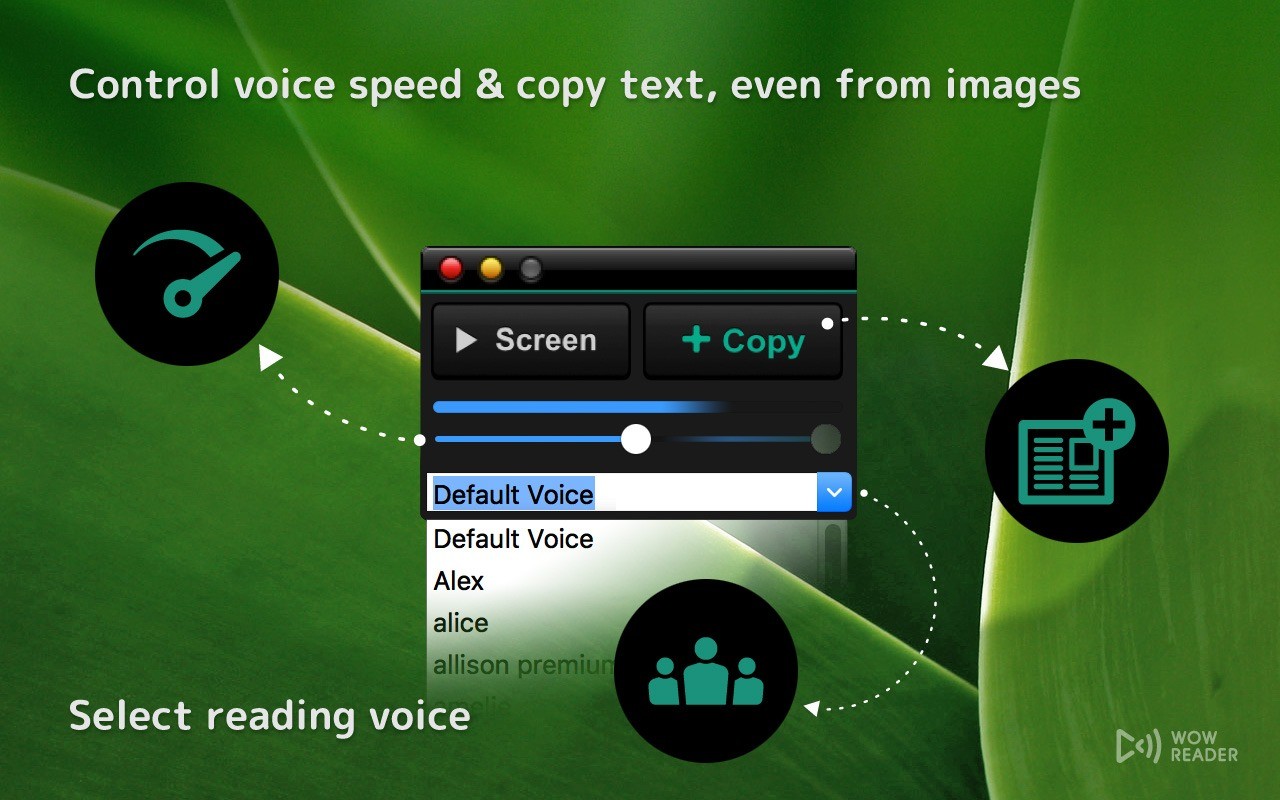 Choose what to read and what to ignore, WowReader is here to assist you
You select what part of the screen to read at any time, this level of interaction makes WowReader easy to control and more enjoyable to use.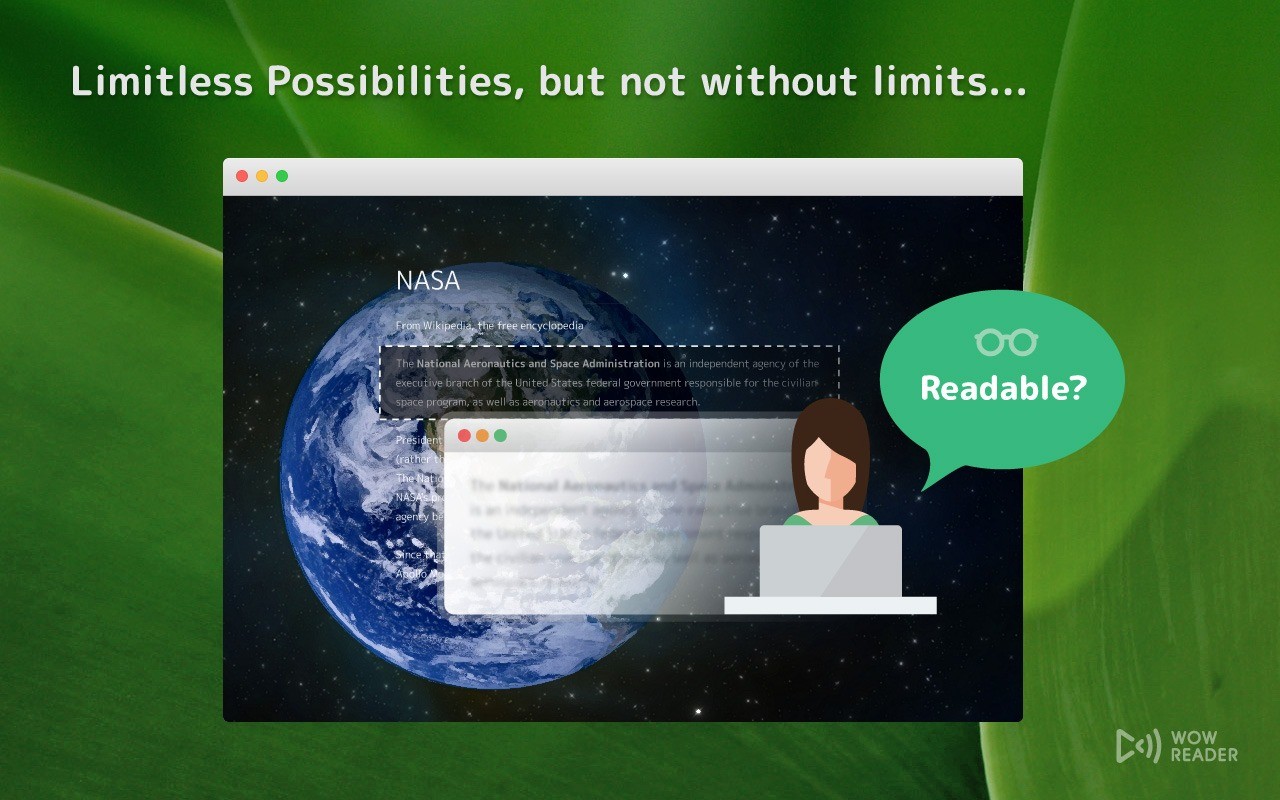 WowReader's limitations
With a couple of quick clicks, WowReader will read almost anything visible on your screen using image-to-voice technology. There are a few limitations to the program and you need to be aware of them. The text should be in an easily readable font (WowReader cannot read handwritten text for example). The text should not be too small or set against complicated backgrounds (e.g. logos or movie subtitles overlaid on rich graphics). WowReader's image-to-voice technology is designed to read computer fonts set against single coloured backgrounds. This of course is how the vast majority of text is displayed.
Minimum
2013 Mac with macOS 10.11 El Capitan and 8GB RAM
Recommended
2014 Mac with an i7 processor and SSD running macOS 10.12 Sierra with 16GB RAM